2nd Edition
19th February, 2016
Experiencing the Upper East Region of Ghana through individual stories
Muizz
Bio
Saaka Muizdeen Oliman works with the Upper East Regional Planning Unit as a Development Planning Officer. His favourite football club is Liverpool and he loves music.

Curator's Tweets
Ya Zaa Waabi Bilika. Ya Zaare.
#CurateBolga
My name is Saaka Muizdeen Oliman & I will be your curator for the day. You can follow me @smuizzgh #CurateBolga.
I'm so excited to be your curator for the day. Fasten your seat belts as I take you on a ride around Bolga #CurateBolga
You can ask your questions & I will gladly try to answer them for you.
#CurateBolga
I'm currently working at the Regional Planning Unit as a Development Planning Officer & I have some awesome colleagues #CurateBolga
These are are my colleagues at work sharing a selfie before work.
#CurateBolga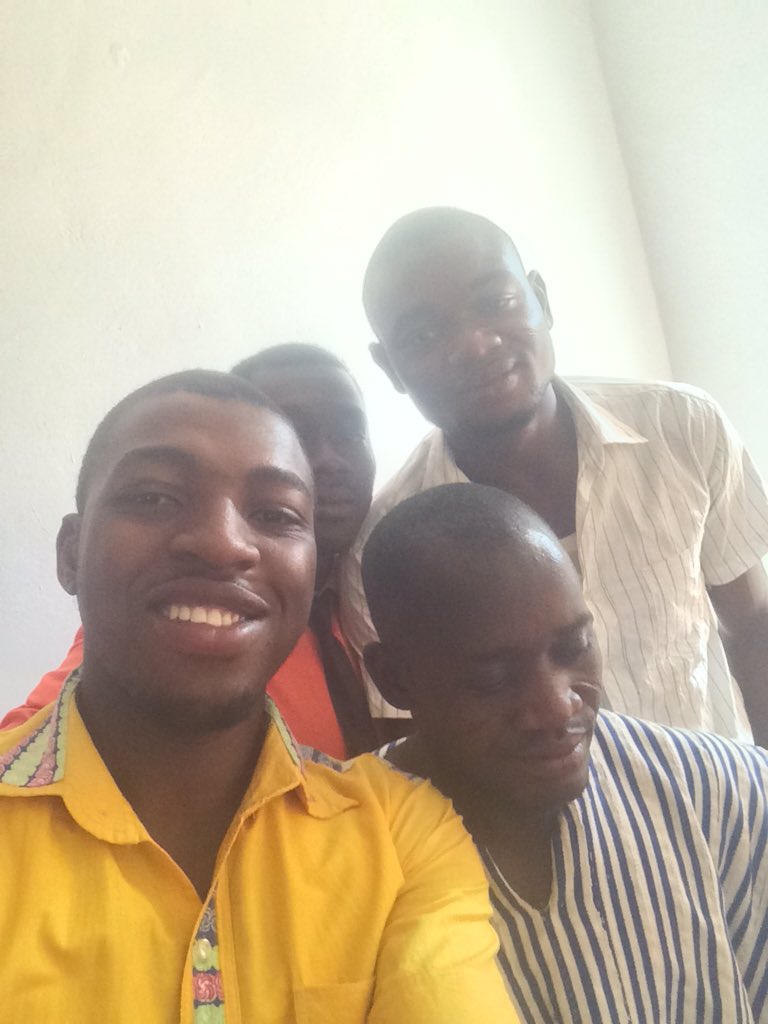 I moved to Bolga about 8 months ago & I've enjoyed every day of those 8 months here #CurateBolga
Bolgatanga, colloquially known as Bolga, is the capital of the Upper East Region of Ghana. #CurateBolga
Bolgatanga has a settlement population of 131,551 people.Make that 131,552 now with my addition #CurateBolga
Whereas other towns & cities struggle with congestion Bolga is relatively traffic-free & one can easily move about in the town #CurateBolga
Bolga is a very peaceful & quiet town which I'm growing to love each & every day #CurateBolga
Bolgatanga is a very cosmopolitan town inhabited by diverse people #CurateBolga
Let's take a quick break because the Adhaan has just been called for the weekly Muslim Jummah prayers. #CurateBolga
Jummah Mubarak. Here is a glimpse of the Central mosque which is shaping up to be the biggest mosque in Gh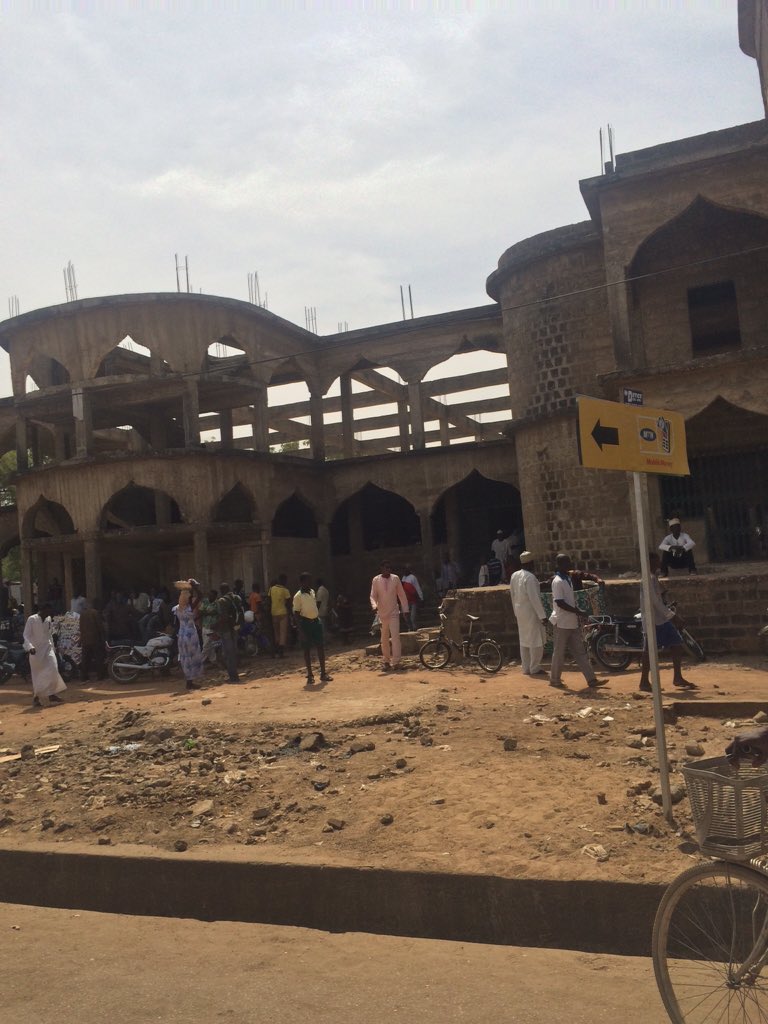 Bikers & Car users are ever ready to offer you a 'lift' due to the hospitable nature of the everyday life in Bolga
There abound in Bolga lots of places to sate your appetite. Legacy Kitchen,Swap Restaurant,Jubilee Chop Bar & Lovely sisters are just a few
Let's take a breather here as I grab a bottle each  of some chilled 'Sobolo' & 'Zunkom'.
#CurateBolga
'Sobolo' & 'Zumkom' are popular locally brewed beverages that are rich in energy & most importantly are made of only natural ingredients.
These are the scenes from a typical market day in Bolga with traders busily trading in hand-woven baskets & hats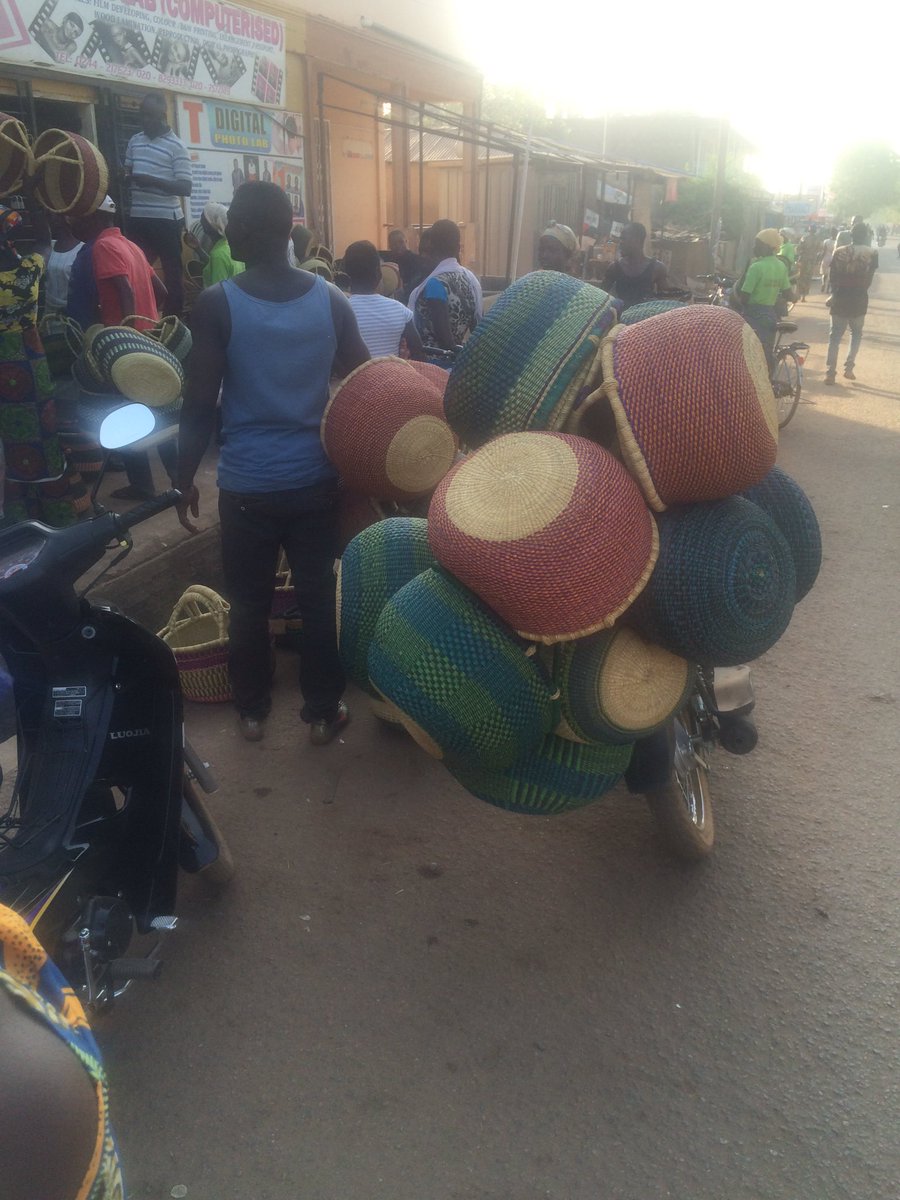 Now let me take to a spot where past & future meet.
This is a modernized local building.#CurateBolga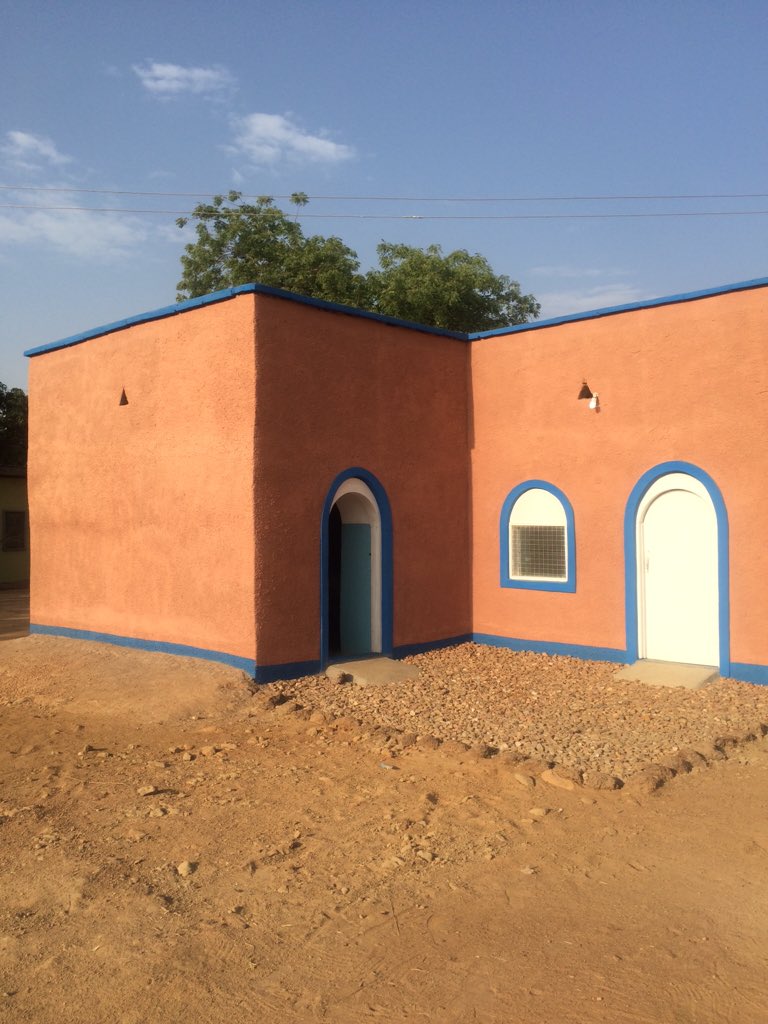 The Nubian Vault technique is based on an ancient method of timber-free vault construction, originating in Upper Egypt..
It uses only earth bricks & earth mortar and has been adapted to contemporary conditions. #CurateBolga
Given the scarcity of timber & straw for western style house construction, the Nubian Vault is surely the answer for protecting our already depleted northern Savannah. Plus it's so cheap & can serve as affordable housing for our rural folks especially.
There's friendly banter between the Dagaabas,Waalas & Gruni people in Bolga here. #CurateBolga
To my Football fans looking to catch a live game in a serene atmosphere, you can do so at Black Star Hotel..#CurateBolga
If you're hip like @Raffmeister23 don't worry Soul train night club is there for you to jam all your weekly exertions away #CurateBolga
A day out at the Paga Crocodile Pond #CurateBolga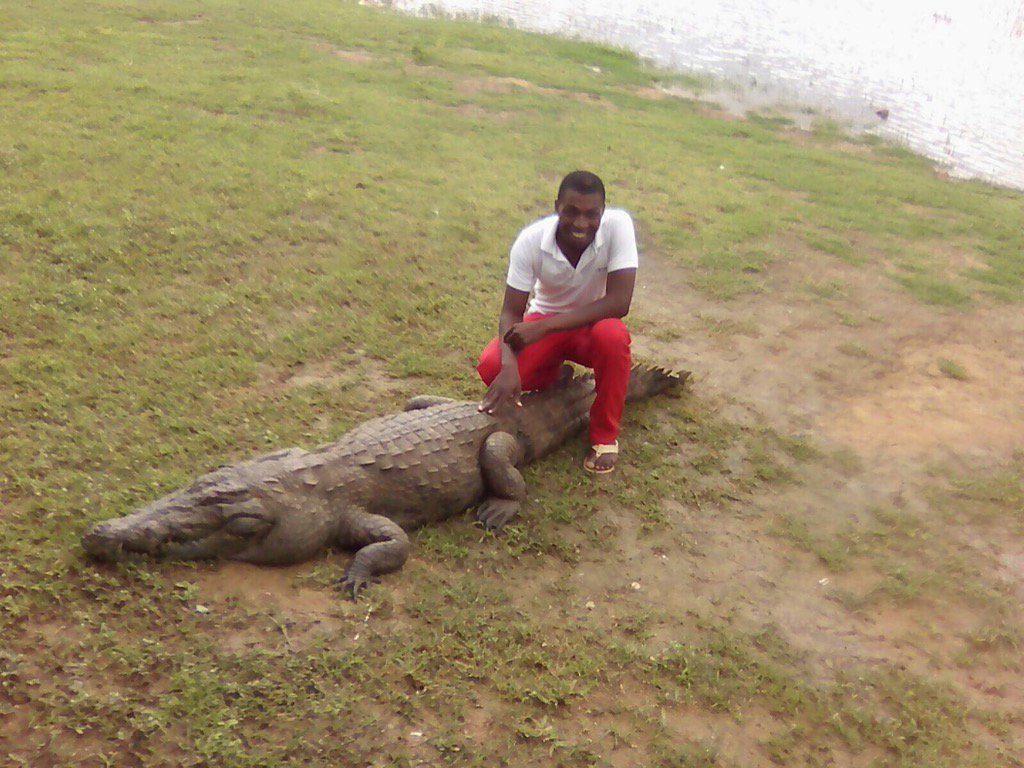 Bolgatanga & the Upper East region in general has a lot of tourist destinations, most notably the crocodile pond at Paga
I'm really very honoured to have spent my day with you all, it was fun and exciting.
#CurateBolga
I wish to dedicate today's #CurateBolga session to the memory of our good friend Fareed Anbang Ibrahim. Gone but will never be forgotten.
I'm Saaka Muizdeen Oliman & u can follow me on Twitter & IG on @smuizzgh. You can also find me on Facebook as Saaka "Muizz" Oliman
It's been wonderful hanging out with you guys today.
Have a nice weekend & please stay & play safe.
Am out.
#CurateBolga
Contact Info
Email us at bolgaghana@gmail.com to be a curator..
Follow @Bolga_Ghana on Twitter for more.
Comments